Wattup Fam!
We hope that you're all staying safe in this crazy year - we've really enjoyed putting these Homegatin' boxes together for you for the first few games of the season. We think they're pretty awesome (and if the Panthers would win a game, that would help, too)!
In this edition of the Homegatin' box that will help you cheer on the Panthers in a game against the Saints while you're hungover after New Years, we've got it chock full of goodies - make sure you don't miss out on anything that's included. You've got exclusive access to:
A recipe from Chef Ivan Pereyra of Lincoln Street Kitchen & Cocktails
A recipe for an exclusive cocktail created by Amanda Britton, Charlotte Magazine's Best Mixologist of 2020
A High-Res Copy Of Exclusive Homegatin' Trip Art from our featured artist Hannah Clayton
A curated playlist available on both Spotify and Apple Music courtesy of our friends at Players List
A link to join the exclusive virtual watch party that's only available to other Homegatin' subscribers - be sure to be there before kickoff…we may have some special guests that want to say hello! Be sure to join in our halftime cheers as well with other Roaring Riot chapters around the country!

That's in addition to the Cam Hats and other goodies that we hope have you feeling as close to being in the Big Easy as we could get you - be sure to take some pics of your drinks and food and tag all of us on social so we can all be together this Sunday! Keep Pounding!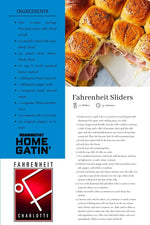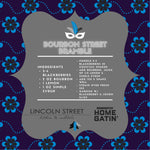 VIRTUAL WATCH PARTY
Sunday 4PM EST
Be sure to be there before kickoff as we may have a special guest!