Bring The hype home
We tailgate everything. Now you can too - even at home!
HOW IT WORKS

Choose your box starting at $65/box.
Pick from a full season, 1/2 season or individual games! Each box is designed for two people.
Available only in the US.



We'll ship the box to you the week before the game.
Your Homegatin' box will arrive in plenty of time for you to enjoy the swag inside and start prepping your cocktails and recipes!

Enjoy the Hype!
Join other fans virtually each week as we tailgate together with our curated Homegatin' Box!
Curated Boxes For Each Game

When you're Homegatin' with the Roaring Riot, we've got everything taken care of. We've enlisted some of the best chefs and mixologists in the city of Charlotte to provide you with delicious (and, let's be real) easy to prepare recipes for you to be game-ready when the Panthers take the field this season! Each week, we'll have a themed dish and cocktail - with a step-by-step private video lesson ensuring your house is the best place to watch a game….if you can't make it to the game with the Roaring Riot, that is!

We're also completely curating the experience - we've got exclusive swag that is designed for two people per box and is customized to each game as if you were right there with the Riot...picture flip flops and floaties in Miami, some cold weather gear for Buffalo and some other awesome tricks we've got up our sleeves - and the only way you'll get it is if you're Homegatin' with us!
Each Box is Designed for Two People.
A portion of the proceeds from the sale of each box benefits the Roaring Riot Foundation.
Due to the weight and time-sensitive nature of the Homegatin' boxes, we are unable to offer international shipping.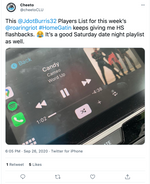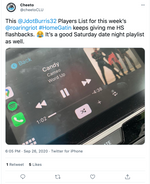 check out some highlights from last season!
gameday playlist from efe obada!
kansas city ribs with southern science!
AND MUCH MORE!!!!!



2021 Homegatin' Individual Games
$85 Per Game Includes Shipping!